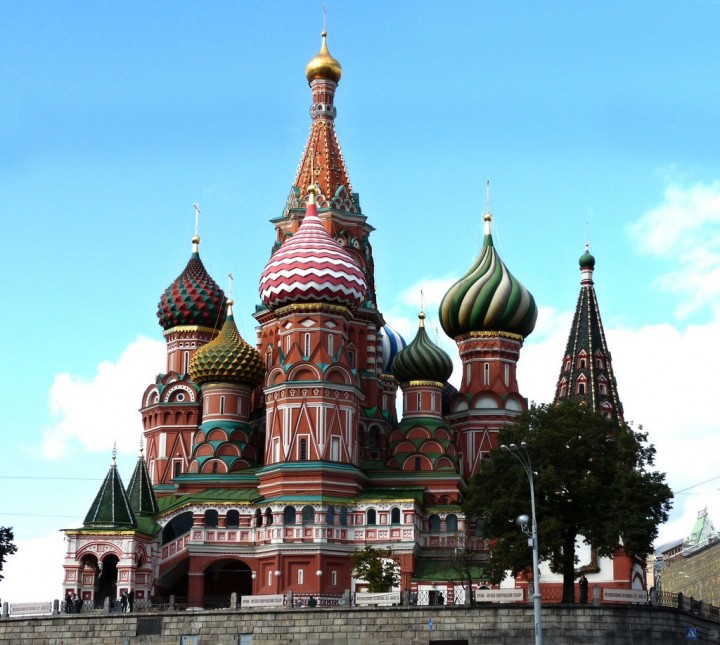 Russia, the biggest country in the world, is located in the eastern part of the Europe and the northern part of Asia. It occupies 17 075 400 sq km, the capital of Russia is Moscow, Russia is a multinational state: besides Russians, there are 100 different nationalities to consider Russia to be their homeland.
We ventured into travel for last 4years to serve and focus entirely in bridging a strong bond between Russia and India. During this period the company has organized plenty of conferences, seminars, training and motivational programs, dealers meet for our valuable clients and have gained very rich experience by providing outstanding unmatched personalized services. We feel immense pleasure to state that we being one of the leading Tour operators for Russia in India.
Tourism in Russia has seen rapid growth since the late Soviet times, first inner tourism and then international tourism as well. Rich cultural heritage and great natural variety place Russia among the most popular tourist destination in the world. The country 23 UNESCO world heritage sites, while many more are on UNESCO's tentative lists. Major tourist routes in Russia include a travel around the Golden Ring of ancient cities, cruises on the big rivers like Volga, and long journeys on the famous Trans-Siberian Railway. Diverse regions and ethnic cultures of Russia offer many different food and souvenirs, and show a great variety of traditions, like Russian banya, Tatar Sabantuy, or Siberian shamanist rituals.
Most popular tourist destinations in Russia are Moscow and Saint Petersburg, the current and the former capitals of the country and great cultural centers, recognized as World Cities. Moscow and Saint Petersburg feature such world-renown museums as Tretyakov Gallery and Hermitage, famous theaters like Bolshoi and Mariinsky, ornate churches like Saint Basil's Cathedral, Cathedral of Christ the Saviour, Saint Isaac's Cathedral and Church of the Savioron Blood, impressive fortifications like Moscow Kremlin and Peter and Paul Fortress, beautiful squares like Red Square and Palace Square, and streets like Tverskaya and Nevsky Prospect. Rich palaces and parks of extreme beauty are found in the former imperia residences in suburbs of Moscow (Kolomenskoye, Tsaritsyno) and Saint Petersburg (Peterhof, Strelna, Oranienbaum, Gatchina, Pavlovsk Palace, Tsarskoye Selo). Moscow contains a great variety of impressive Soviet era buildings along with modern scyscrapers, while Saint Petersburg, nicknamed Venice of the North, boasts of its classical architecture, many rivers, channels and bridges.
Kazan, the capital of Tatarstan, shows a unique mix of Christian Russian and Muslim Tatar cultures. The city has rigistered a brand The Third Capital of Russia, though a number of other major Russian cities compete for this status, like Samara, Novosibirsk, Yekaterinburg and Nizhny Novgorod, all being major cultural centers with rich history and prominent architecture. Veliky Novgorod, Pskov, Dmitrov and the cities of Golden Ring (Vladimir, Yaroslavl, Kostroma and others) have at best preserved the architecture and the spirit of ancient and medieval Rus', and also are among the main tourist destinations. Many old fortifications (typically Kremlins), monasteries and churches are scattered throughout Russia, forming its unique cultural landscape both in big cities and in remote areas
Russian culture
is associated with the country of Russia and, sometimes, specifically with ethnic Russians. It has a rich history and can boast a long tradition of excellence in every aspect of the arts, especially when it comes to literature and philosophy, classical, music and ballet, architecture and painting, cinema and animation which all had considerable influence on the world culture. The country also has a rich material culture and a strong tradition in technology.